Roving reporter Nicola interviewed Timeless Gatineau Hills from its ancient escarpment in Québec, Canada.

I looooove being a hill. I have the most beautiful view you've ever seen. I have it all day, every day.
I love all seasons and watching how things change around me. Right now life is opening up everywhere. Everything's all green and bright. I feel full of life and celebration.
How my life was formed
I've been here for millions of years. Give or take a few.
My life is very peaceful and slow. If you could just allow yourself to slip into the slowest of movements and get a sense of my huge rocks from which I am formed. Then you will know how time has slowly carved me into being who I am now.
Had the change been done quickly, you would see me jagged and rough. But because I allowed it to happen slowly over time, I've become rounded and smooth – just the way I like it.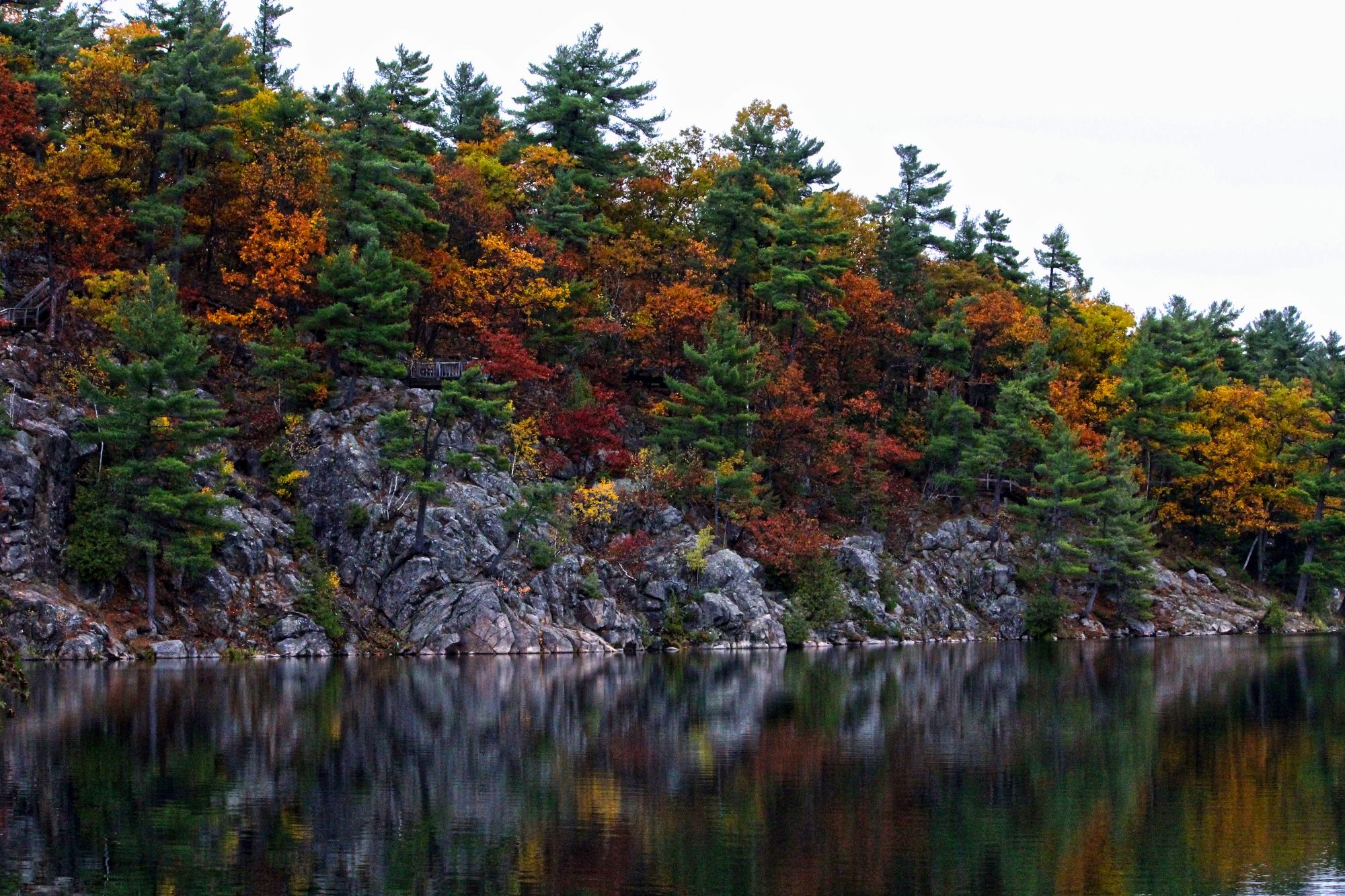 Timeless Gatineau Hills speaks
I've seen incredible sunsets, I've seen migrating deer. I've seen the mist coming over the hills rising at dawn. I have seen millions and millions of sunrises and sunsets. That's what it is to be timeless.
---
Gatineau Hills was interpreted by
Rae-Anna Maitland, a performer and teacher, who was born and raised in the Gatineau Hills of Québec. She recently wrote and starred in a comedic one-woman play about the mayfly.
Rae-Anna speaks to Gatineau Hills
Your presence is a beautiful blessing in my life.
→ Randomly tagged
Rae-Anna was invited by Diorella Pugliese whom she met at a soirée in Toronto and was instantly drawn to talk to her.